"Bos ICT Services" is a consultancy business specialized in the low-code suite called "OpenText AppWorks". With 15 years of experience as a Sr. Technical Consultant in the ECM world it is now time to directly bring value to my own audience.
The primary goal is providing consultancy to the audience working with OpenText products.
› The company registration number for the Dutch Chamber of Commerce (KvK) is: 85690880
› The VAT-identification (Btw-id) for tax authorities (belastingdienst) is: NL004131304B86
"OpenText AppWorks Suite" is also known as "OpenText Process Suite". The suite comes with the AppWorks Platform, formerly known as "Business Operations Platform" (aka. Cordys).
---
About myself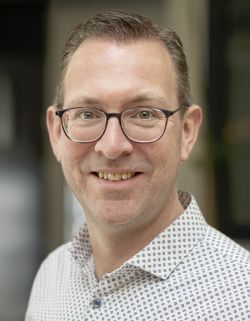 The achievement I'm most proud of did not start with a plan, but is just who I am.
I started my career just after finishing my HBO-Bachelor education and still love my current job - working with ECM, giving workshops, learning new technologies and techniques, all with amazingly talented people around me! Learning and explaining is 'my thing'.
Then new projects started with my name on the list.
The first opportunity was participating in a project from scratch with a new product called D2 - a new approach in ECM area. 'Easy configuration for complex needs'. The bright future for low-code configuration started.
I participated in more ECM projects and people start saying I'm the D2 expert.
With that knowledge I also started to invest more time in xCP and started to give the best workshops on both products and Documentum in general. This is also where I discovered 'the real me' who is great at giving simple explanations on complex cases.
After 15 year of experience in the field, a new product crossed my path with the name of 'OpenText AppWorks'. The lion inside me became a big proponent and am now giving all my effort on becoming again that 'expert' on the product by sharing all my knowledge on my blog appworks-tips.com
If I can do it, anyone can.
During my career I promote people to share knowledge and embrace the communities that are available for help. I like being part of a discussion to bring in my positive feedback and can give the right note at the right time to get everyone focused again.
All the expertise made me more aware of delivering robust packages that are tested and documented. I also started thinking in reusability and design patterns. This triggered me on starting a GitHub account to set my main goals on improving my skills.
Specialties: AppWorks specialist | Documentum expert | D2 proponent | xCP proficient | Java enthusiast | Simplified trainer
Thank you for looking at my profile.